Your Trusted Pavement Asset Management Company
Keeping your parking lot safe, long lasting, and looking great
Safety
Preventing liability risks and tripping hazards
Save Money
Maintenance extends life 3X
Curb Appeal
Enhance the aesthetic value property
Parking Lot Maintenance and Repair Services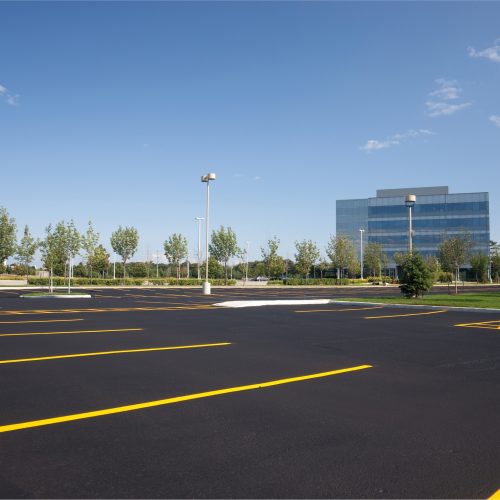 Giving the Right
First Impressions
Driveways, parking lots, and other asphalt and concrete structures are an essential part of your customers' day to day. But when these elements are damaged or worn down, they can become an obstacle instead of an asset to your business. We over preventative and restorative maintenance to make keeping your asphalt and concrete functional and fine. With Harbor Seal Coating & Striping, you never have to give up your curb appeal.
Here at Harbor Seal Coating & Striping, we strive to go above and beyond average work. We stand out from your typical pavement company in three ways:
Preventative Maintenance
We're not just here to build your new space and leave you on your own. Call us for any pavement maintenance, whenever you need it. From new paint, to specialty stencils, to serious damage repair, we've got you covered.
Professional Management
As business owners ourselves, we understand your need to keep things running smoothly. We take care of permits, documents and more to keep you in the loop and make your experience seamless.
Consistent Work Ethic
We take pride in our reputation for good work done on time and right the first time. When you work with Harbor Seal Coating & Striping, you can rest assured our team will be punctual and professional, every time.
Pristine Pavement in Three Simple Steps
 Start your project today by following our seamless process. We look forward to restoring your curb appeal.
1. Free Estimate
Simply submit an RFP (request for proposal) through our website and we'll get back to you ASAP with a free estimate. If needed, we'll also take measurements to ensure accuracy.
2. Quote Approval
We aim to secure all necessary permissions within two weeks. Take your time to review the quote, and once you're satisfied, give us your approval to proceed.
3. Project Completion
We'll coordinate a convenient time to complete the project. After the work is done, we'll follow up to ensure everything meets your expectations and needs.
Meet Your Pavement
Asset Managers
Johnny Little and Miller Diggs started Harbor Seal Coating & Striping to meet a dire need in their community: pavement and asphalt maintenance. Because most companies focus on creating new surfaces during construction, there are very few options for restorative maintenance and preventative upkeep in the Wilmington area. Harbor Seal Coating & Striping exists to provide the skills and reliable service needed to keep your surfaces smooth and functional, all year round.